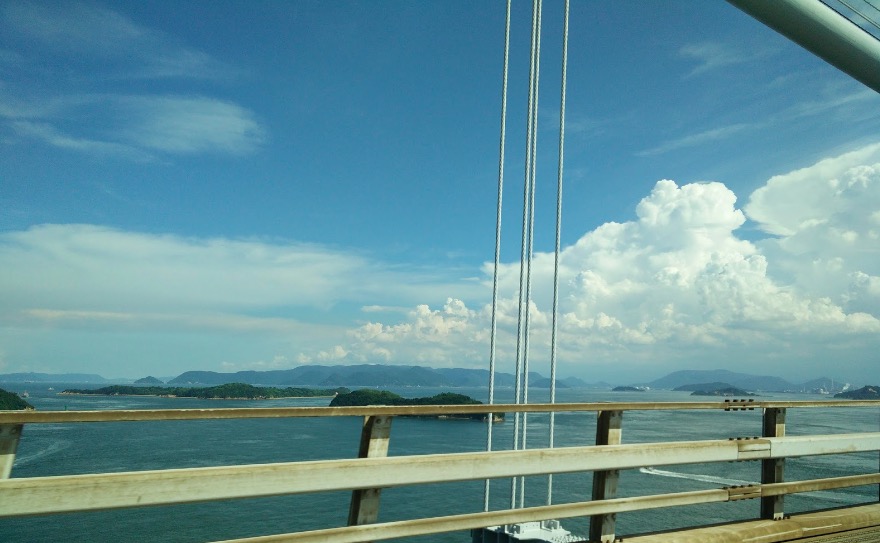 The island of Shikoku (四国) sits comfortably between the Kansai Megapolis, Hiroshima and Kyushu, and yet has avoided the development of those places. Perhaps this is because it was only connected to the main island of Honshu with the opening of The Great Seto Bridge (瀬戸大橋) in 1988.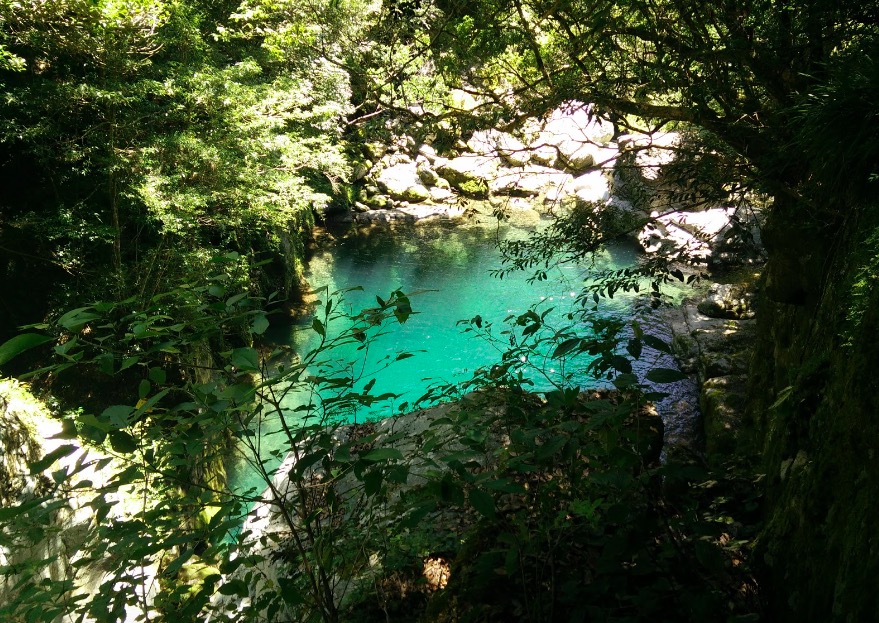 Perhaps that's the reason why some of the most beautiful places in Japan can be found on Shikoku, unspoiled by commercialisation, and enjoying a slow and natural pace. It's an island of beautifully clean rivers and excellent coastlines with top class onsen and udon to finish your day with.
In a place with as much to give as Shikoku it would be unfair to compile any kind of league table or Top Ten swim spots, but any such list would surely include today's location, Nikofuchi Waterfall (にこ淵).
It's hard to contain our excitement in sharing this place.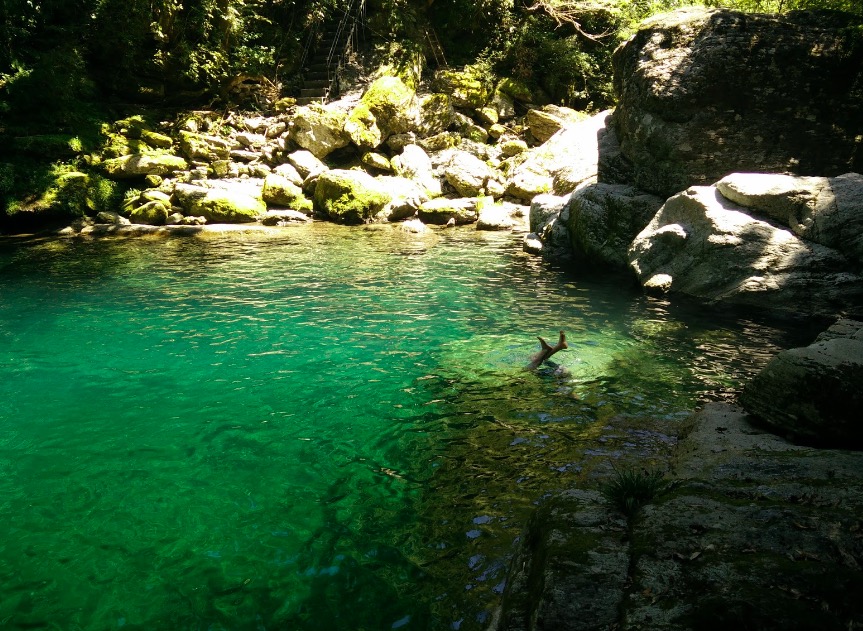 For many years Nikofuchi was almost completely unknown outside of its locality, and though it's finding fame through a growing presence on blogs and social media, the place retains its special magic.
Indeed, for many, it is exactly what 'paradise' would look like.
Deep, emerald waters, rainforest-like surroundings, a dramatic waterfall, the background insect hisses and bird calls of semi-sub-tropical wildlife …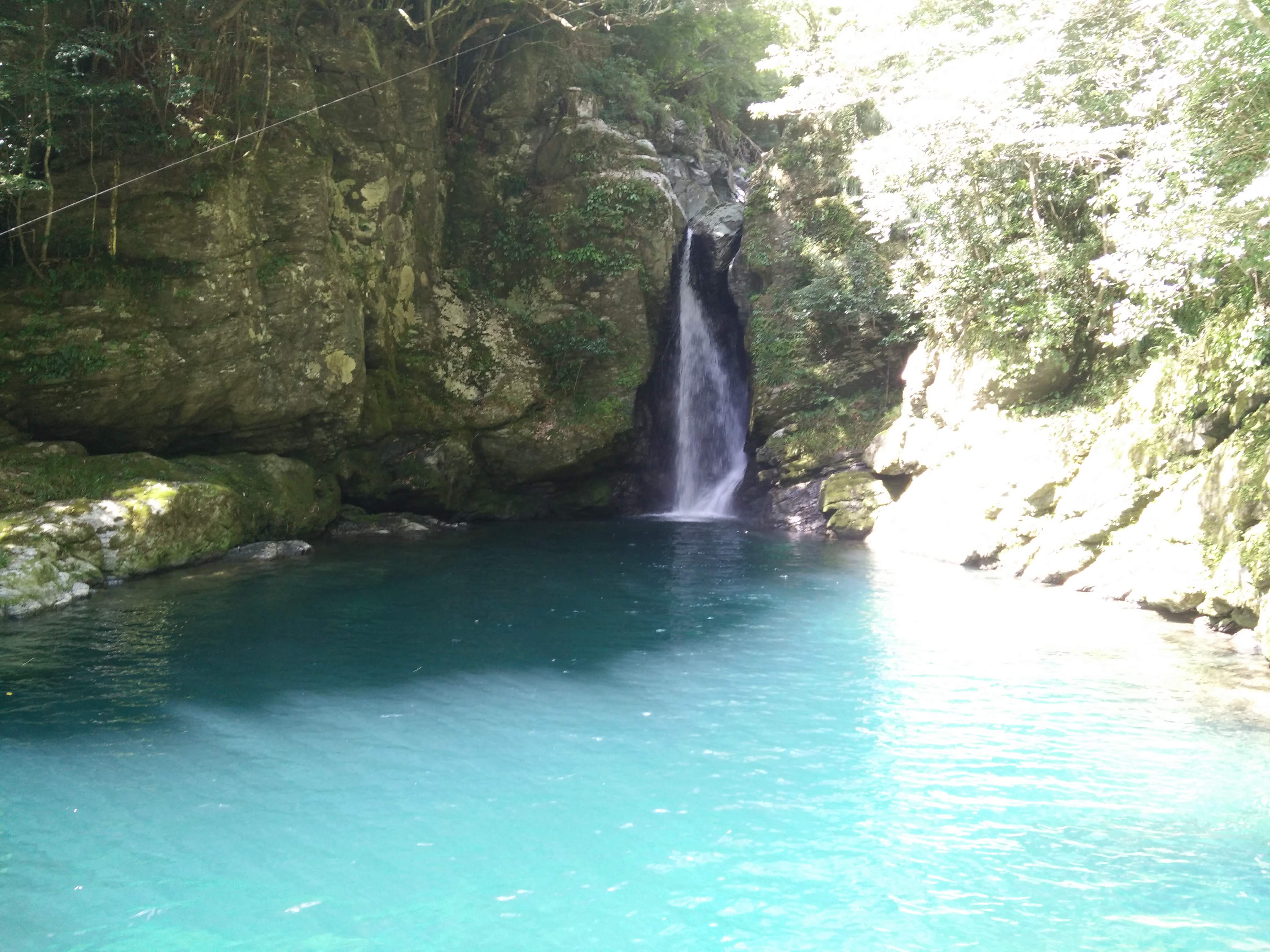 The place is now a little developed but nothing on the scale you might expect from something so breathtaking, and there are no konbini, vendors, Hato Bus tours, or public toilets (unless they are very well hidden).
We cannot recommend Nikofuchi enough. No photograph can do it justice!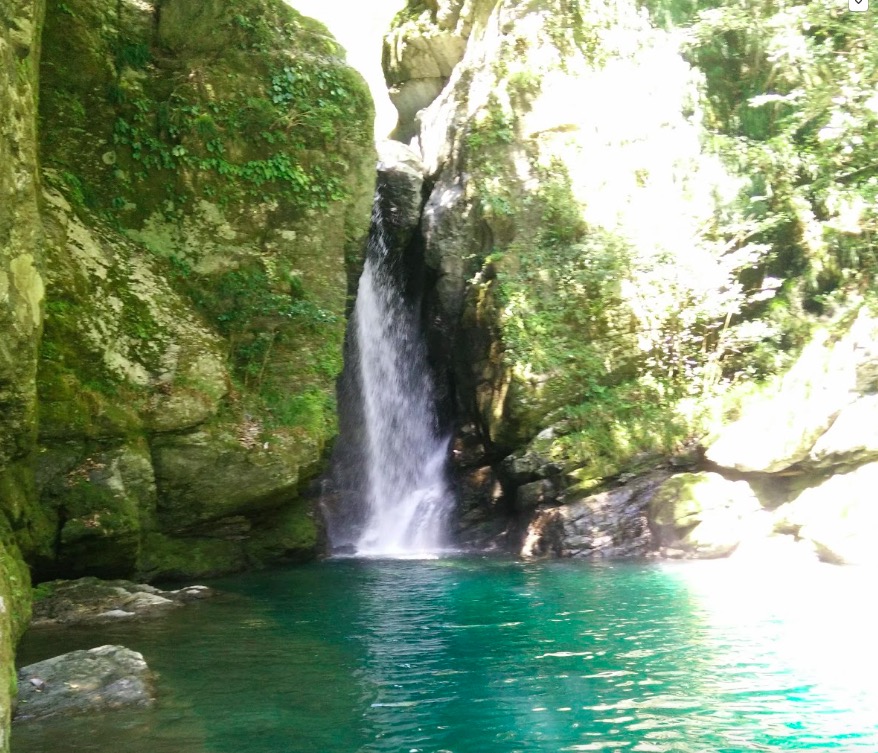 The main event for swimming is of course the pool that the impressively tall waterfall splashes down into. It is nice and deep (you'll struggle to touch the bottom in places), has beautiful, pretty big (!) fish to share your swim with, and what's more, fantastic visibility for snorkelling. You'll get some great jumps off of the rocks, too.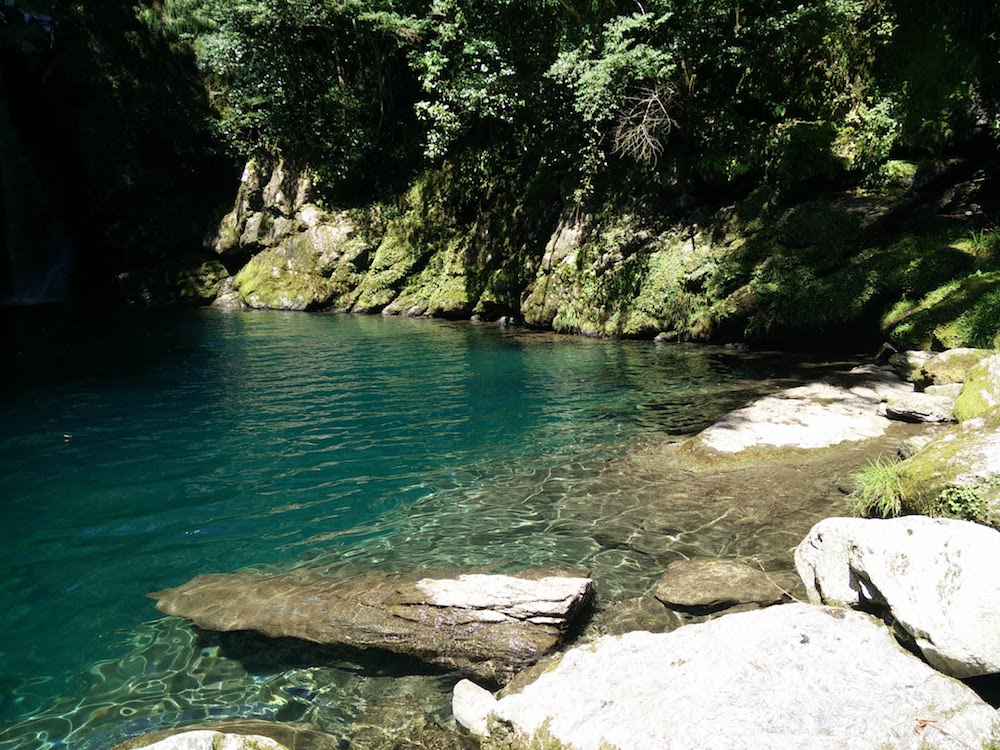 It looks at its best on sunny days when the water seems to radiate with an even more unnaturally emerald-turquoise colour than usual, and rays of sunlight feed through the leaves! Bliss!
.