Don't get too excited by the name. The most famous icon of Japan is not a secret swimming paradise, but you might find yourself in Fuji City, Shizuoka Prefecture (富士市) with a bit of time to kill between interchanges if you've taken the JR train towards Mount Fuji.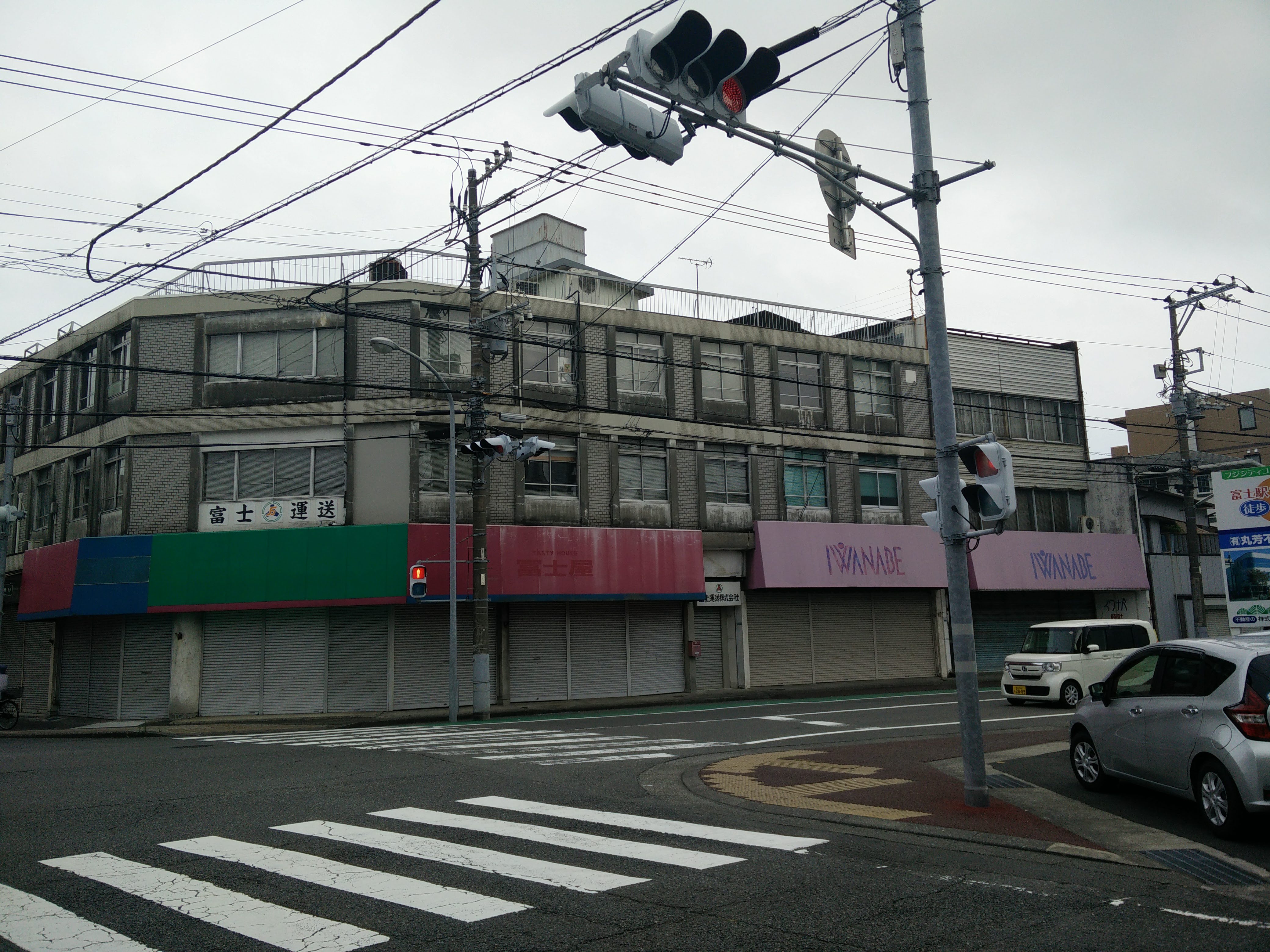 For travellers the town can sadly feel like little more than a transport interchange stop-off, albeit one with fine Fuji views on clear days. There are indeed solid bus links onwards, northbound to the great volcano, and a few shops servicing the transport hubs. but we feel like the local government are missing a bit of a trick here and could invest a bit more in the town as a tourist stop-off. It has some good things going for it: showa-era storefronts not far from the train, period restaurants, and friendly people.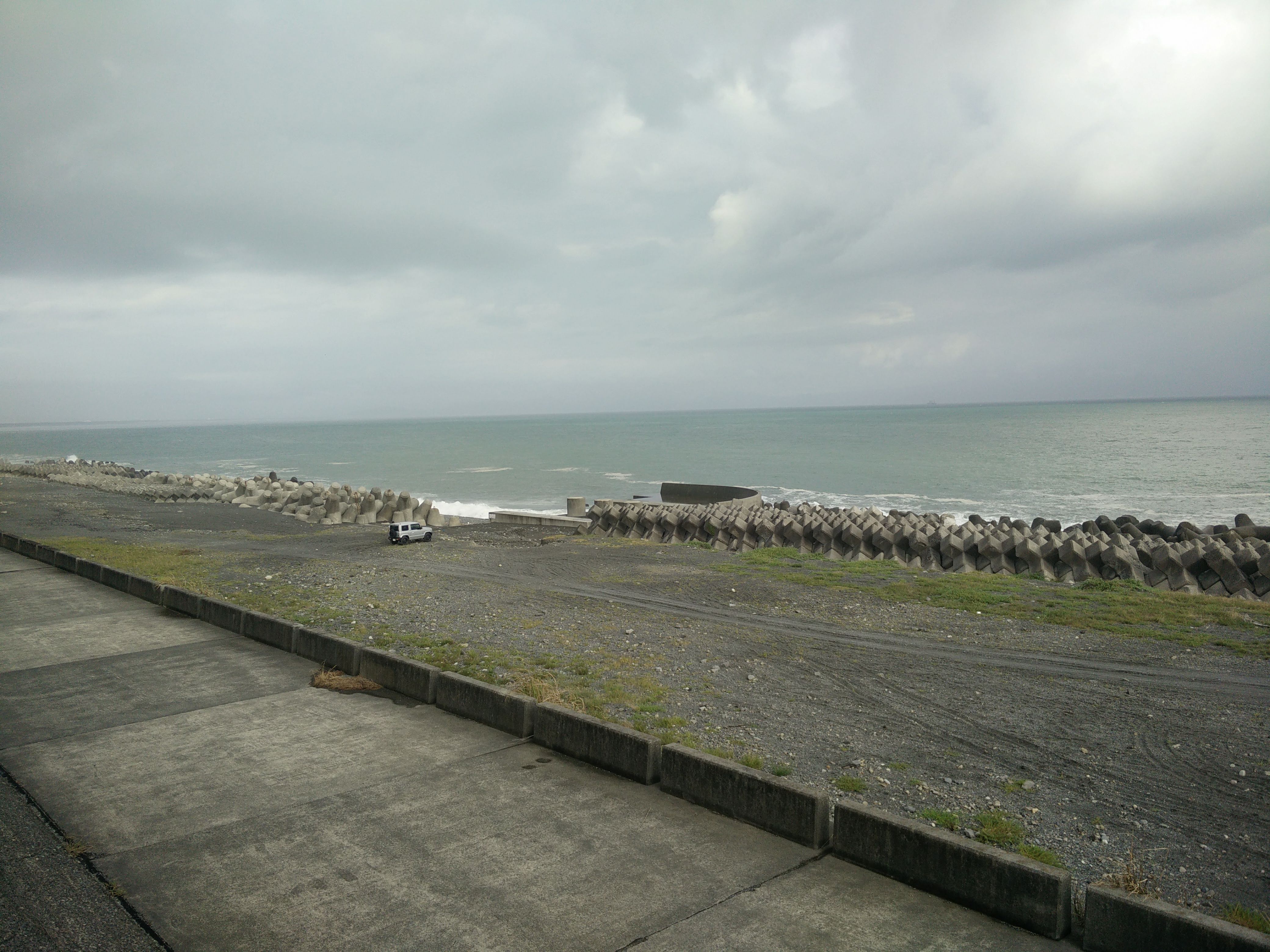 The coastline in the town is long, rugged, and underdeveloped, formed of volcanic grey sand and pebbles. Perhaps because of this, It's very quiet, so you certainly won't be fighting for towel space on the sand. The emptiness could be for another reason. This bit of coastline is notoriously prone to pollution and waste water, so do check if anyone is surfing, and perhaps make sure you've somewhere to wash soon afterwards.
In fact, this bit of sea is fierce, so we wouldn't recommend weaker swimmers to try it. The waves come high, crashing against the breakers with high trails of white water and are thick with churned up sand.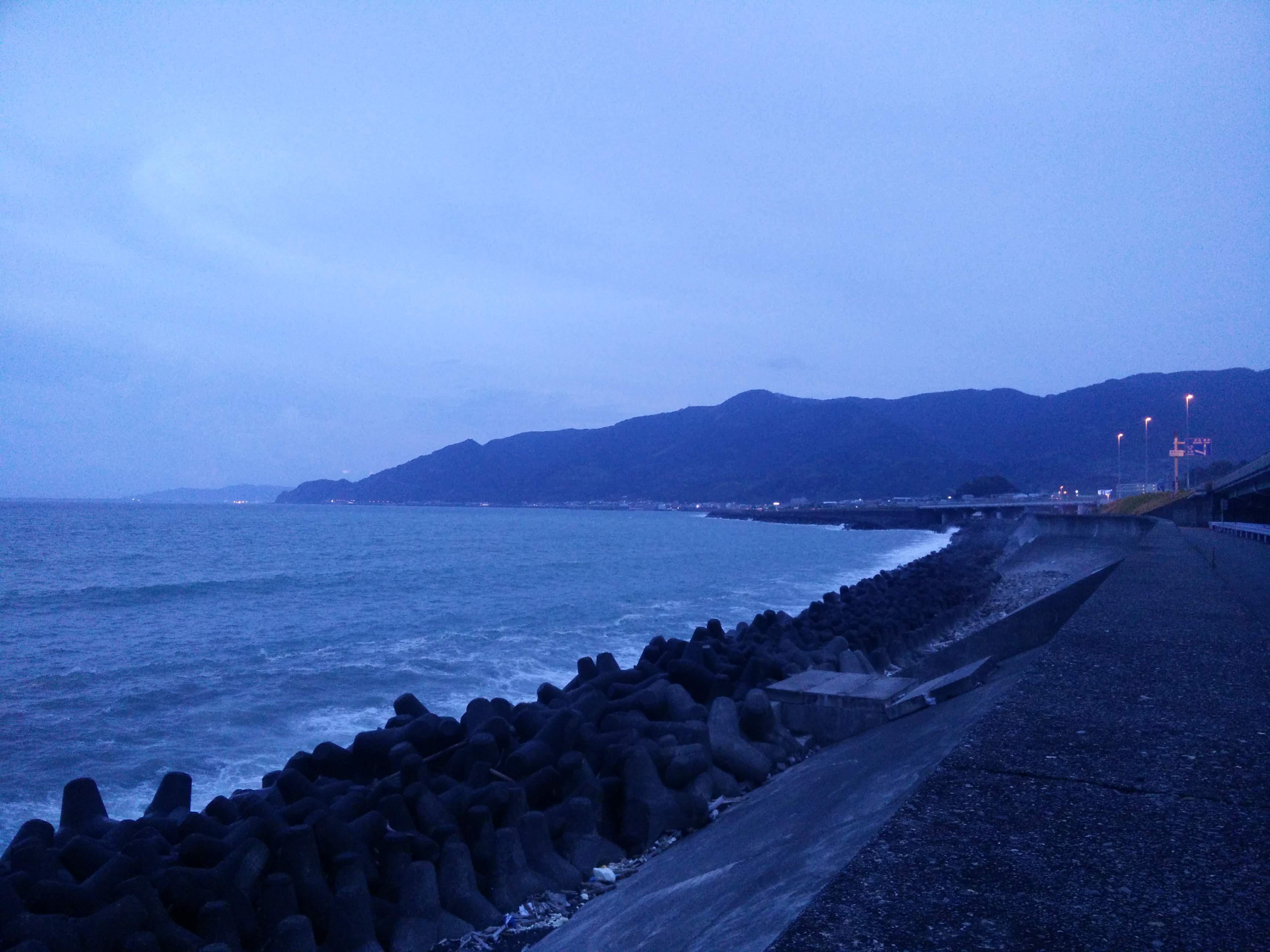 But hey, if you want a swim in the sea and you're a strong swimmer it will probably be OK, though don't go alone as if you land up in trouble, there is almost certain to be nobody watching.
.