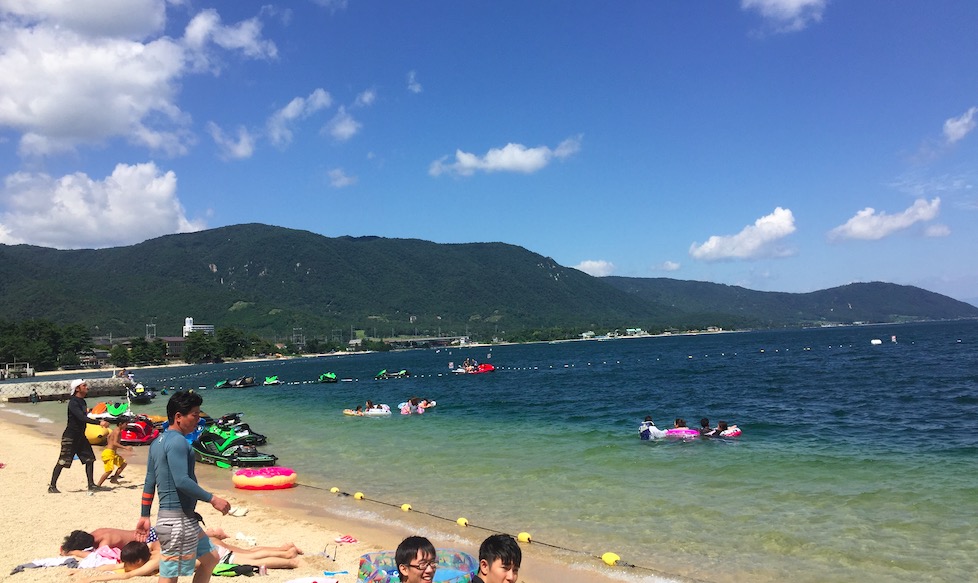 Lake swimming in Japan at best a specialized pursuit, and at worst a most definitely forbidden activity in the eyes of many.

There are some notable exceptions to this rule, and Lake Biwa, aka Biwako (琵琶湖), provides Japan's best-known example of a freshwater lake housing sandy beaches, swimming, and a carefree atmosphere, all surrounded by lush mountain scenery and pine trees.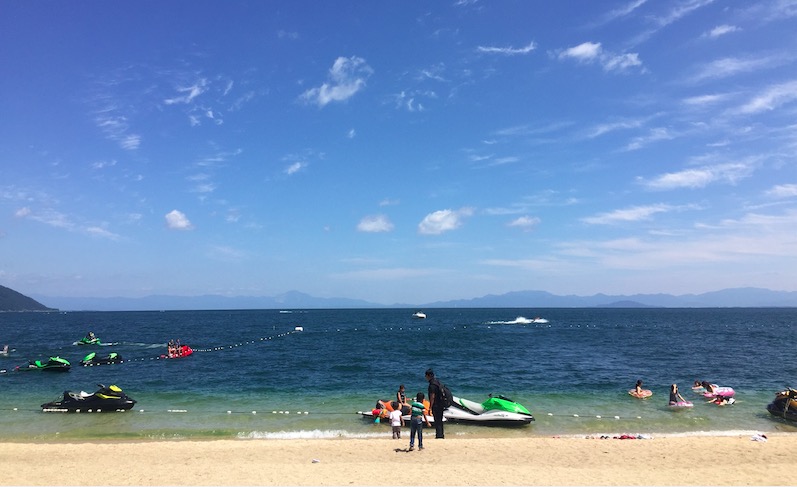 The lake is surrounded by a nice yellow-sand bank, which though not fine-fine grained, more than makes up for this with the way it paints the water so blue under the sun.
Biwa is also - trivia heads - Japan's largest lake, at around 670 km², which means there are ample opportunities to swim. Did we already say it's only half an hour from central Kyoto!?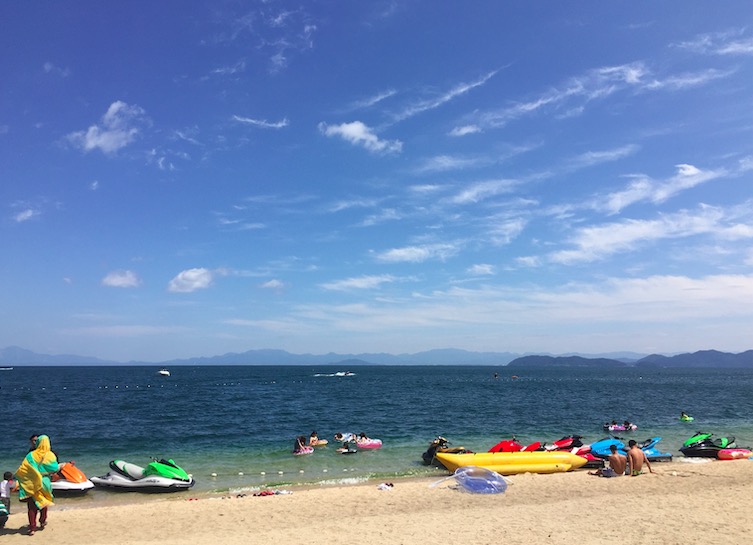 The Herculean task of covering the whole place would be a website in itself, so far now we'll introduce what we reckon is a fine starting place, in the northeastern shores.
.