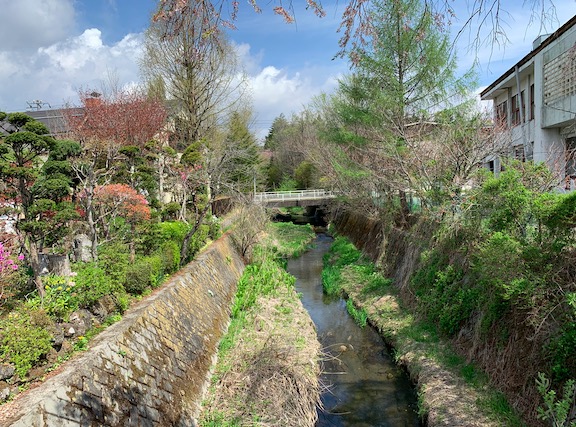 Karuizawa (軽井沢) has a popular reputation among Japanese people as being sort of place one ought to aspire to own a holiday home in. If you have a place here, says post-war-economic-miracle era wisdom, then you've made it. You have a cool, humidity-free sanctuary from Tokyo summertime. Extra brownie points are gained through Karuizawa's sauve reputation as an upper-class haven, sporting tennis courts fit for the emperor (the recently abdicated emperor, Akihito met his wife playing doubles here).

A quick Google confirms that talkative man I once met in a bar in Tokyo was correct about the origins of all this: the place was founded as a temperate resort town by Canadian missionaries in the late 19th century (or mid-Meiji era).

Well over a century later, to non-residents of Japan, Karuizawa - with it's population of some 20,000 people in a mountain valley - remains hardly known (and easily confusable in name at least with the much more touristable Kanazawa). To be honest, if you have 2 weeks in Japan and want a real culture shock, the latter is higher priority.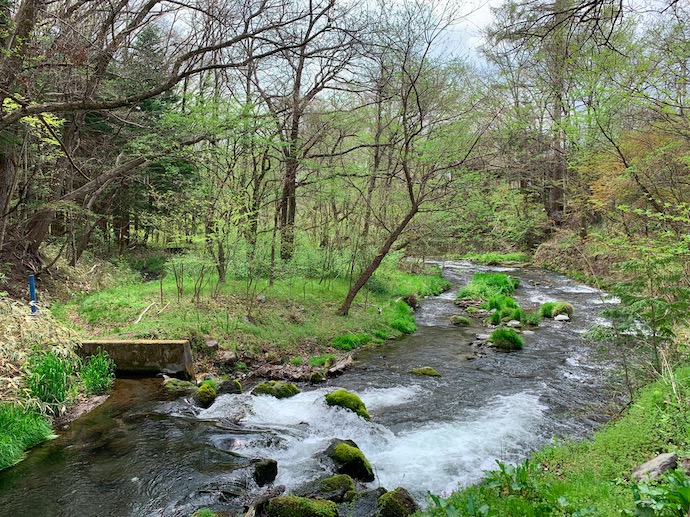 That said, if you have a JR Pass already, and want to experience faux-European restaurants serving up kitsch bubble-era takes on steak and chips, an upmarket outlet village, golf, mountain scenery, and some fresh air, you could give it a go as a quick stop-off on your way someplace else.
It's not fun central, and it is a bit snobby, but it's not as bad as we imagined. If you do find yourself here, bring your swimmers. We can't promise Karuizawa's waters to be life-affirming but they're certainly clean, as they seep slowly and directly out of the slopes of nearby Mount Asama (浅間山).
.