Japan's most famous landmark surely needs no introduction. Visible from all around the Kanto region for hundreds of kilometres, the peak of Mount Fuji (富士山 / or Fuji-san) is snow-capped for many months, and when it melts the volcano becomes a popular destination for hikers. The climbing season is July - September, by the way.

All that snow-melt has to go somewhere and Fuji is surrounded by five lakes. They are collectively called The Fuji 5-Lakes (富士五湖 / or Fujigoko).

All the lakes have their own unique character, but Lake Motosu / Motosu-ko (本栖湖) has a special appeal for swimmers with excellent, clear and blue-tinged waters. The lake's nickname is Motosu Blue (本栖ブルー) in honour of the otherworldly, azure glow it takes on when the light touches it.

This gives it a special place in the heart of some Japanese people for sure, but perhaps more universal is the fact that the Fuji view from Motosu is the image that graces the 1000 Yen note.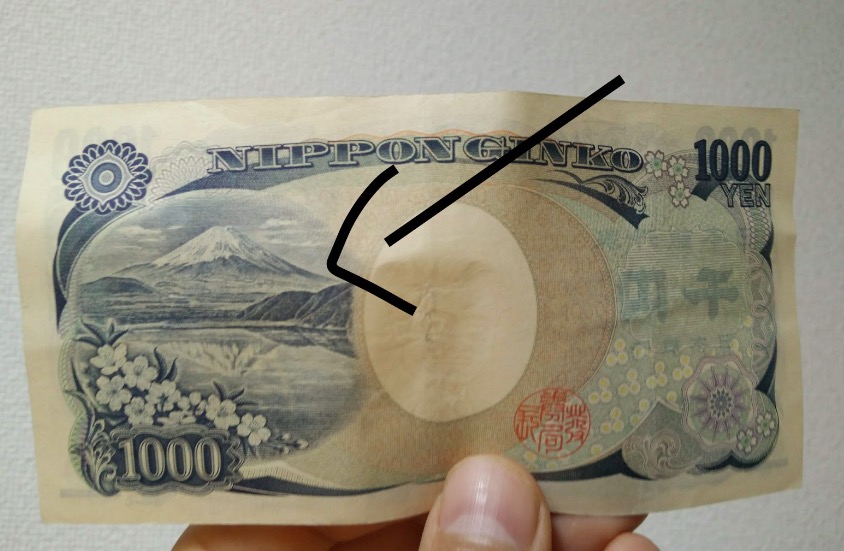 Swimming appeal is bolstered by the lake containing uniquely warm waters. In fact in summer it's shockingly warm, and in the winter doesn't freeze over like its four neighbours. Motosu is the deepest of the Five Lakes, with a maximum depth of 140 metres and the most transparent of the bunch too, so you can have fun diving or snorkelling here. Obviously, don't expect to see massive schools of tropical fish or corals, but who knows what's under there in that deep, dark blue …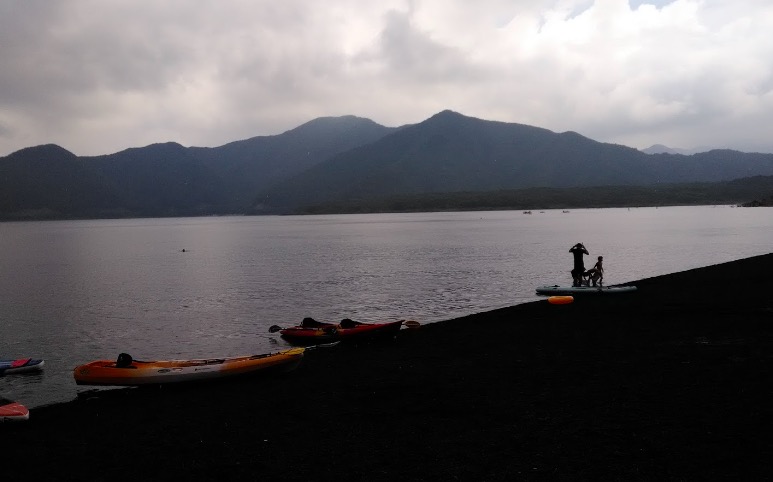 The incline is steep which means pretty soon you won't be touching the bottom and can dive down super far a mere few metres from the shore, and the water is still.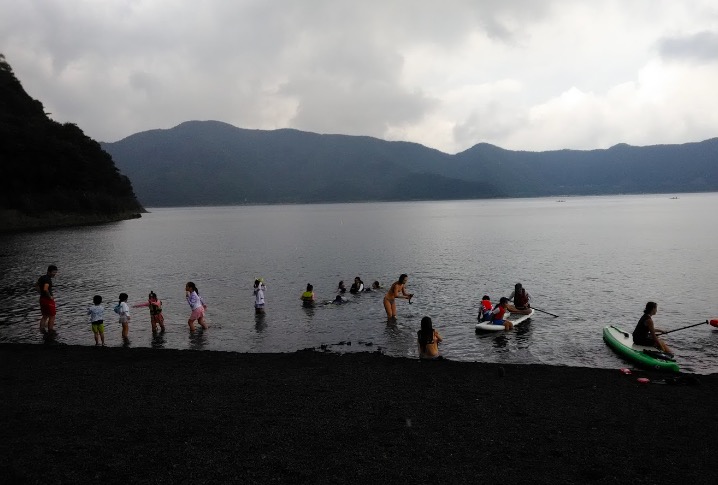 We at Swimming in Japan Dot Com are always happy when there are camping options on hand, and Motosu offers at least six! It's a quiet place so you'd probably also get away with camping on the sand beaches beside the water if for any reason you can't get a space, or just can't face moving.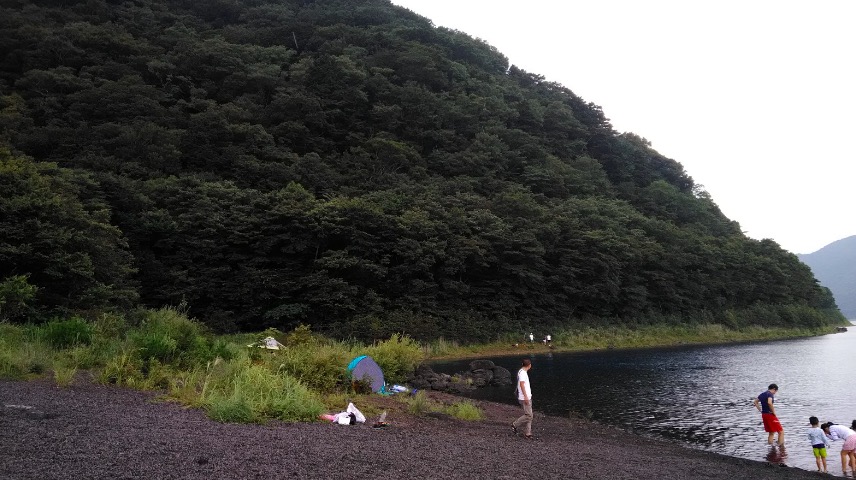 .