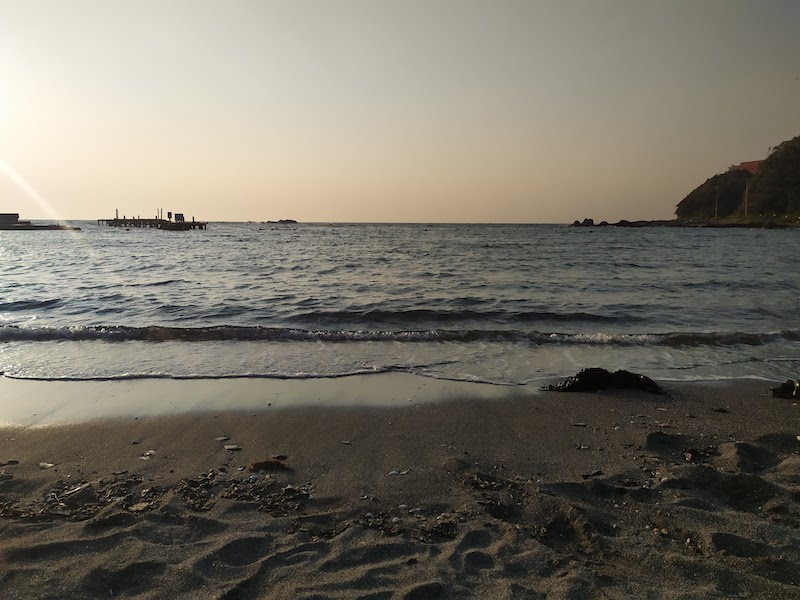 One of the major day trips for the Kanagawa set in Japan's short, hot summer, Miura Kaigan is pleasantly quiet for much of the year, and certainly easy to get to from the Tokyo Megapolis.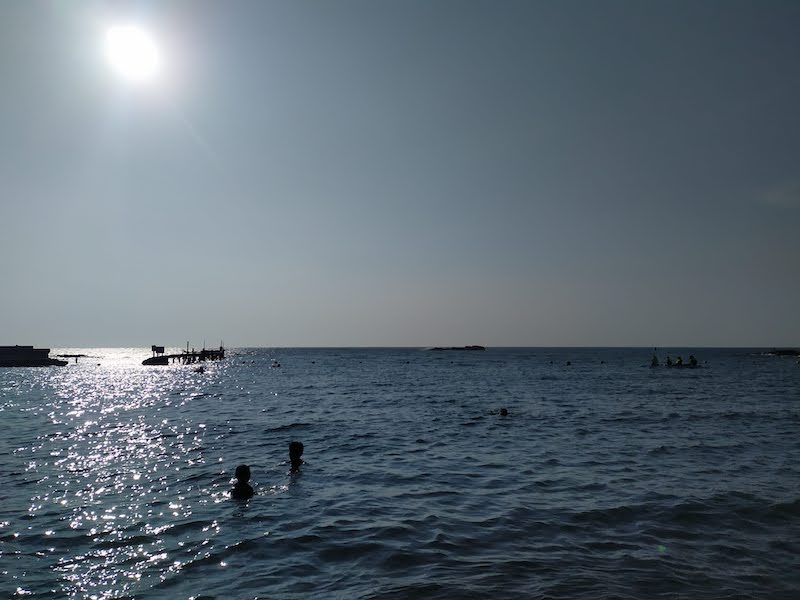 It's convenient, sure, but it won't be winning any "cleanest beach" awards anytime soon. 
What it does offer is a fine opportunity for an impulsive late-in-the-day swim decision, with convenient amenities, a dirty-sand beach, seabirds to watch, and gentle swell for a comfortable outdoor swim. Also, all things considered, the place ain't overrun with people in the evenings, aside from dog-walkers who live locally.
That's our recommendation of the nicest time to hit this place up and most of the year you can safely leave your things on the beach and enjoy the water and hopefully some sunset colours. Otherwise, earlier in the day, it's worth the extra hike to the other side of Miura Peninsula – say, Misakiguchi (more on this later) or Hayama.   
Where is Miura Kaigan?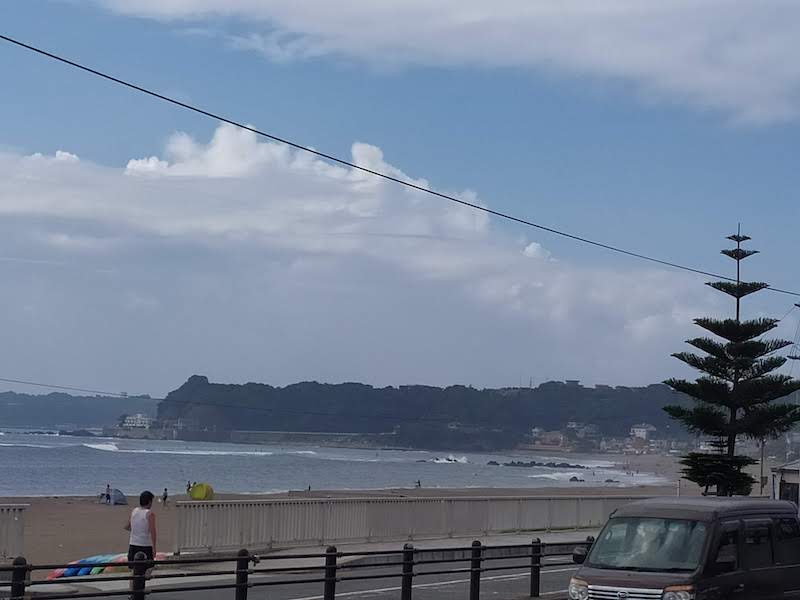 Simples. Almost directly south of Yokohama (around 40km) and just a little nod SW of Central Tokyo (of course a little further). The beach sits in a natural bay which on a clear day offers a nice view of Chiba, too. The sea is Tokyo Bay, and of course it's therefore not necessarily getting too much of a clean flow with the open waters of the Pacific, but hey! 


How do I get to Miura Kaigan?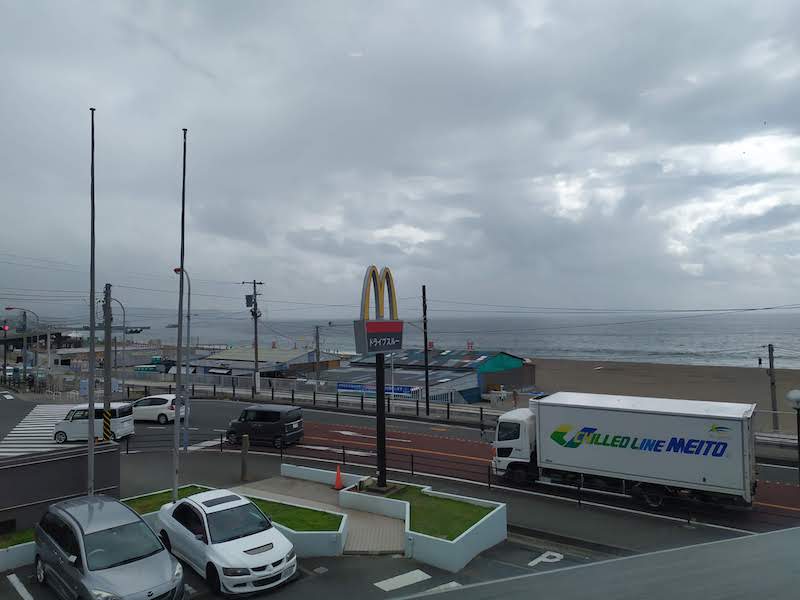 Ease of access is almost absurd, as you can get there on just one train from Shinagawa Station or Yokohama Station. Shinjuku or Tokyo Station will get you to Shinagawa super quick via the Yamanote Line. 

One extra wonderful feature of the journey is that you get to ride the Keikyu Line. Sure, it's not a Shinkansen, but it will give you the glamour of seats arranged in fours, picnic style – this is unique to certain cars and trains but is a fine bit of extra value for a day of laidback beach in a group.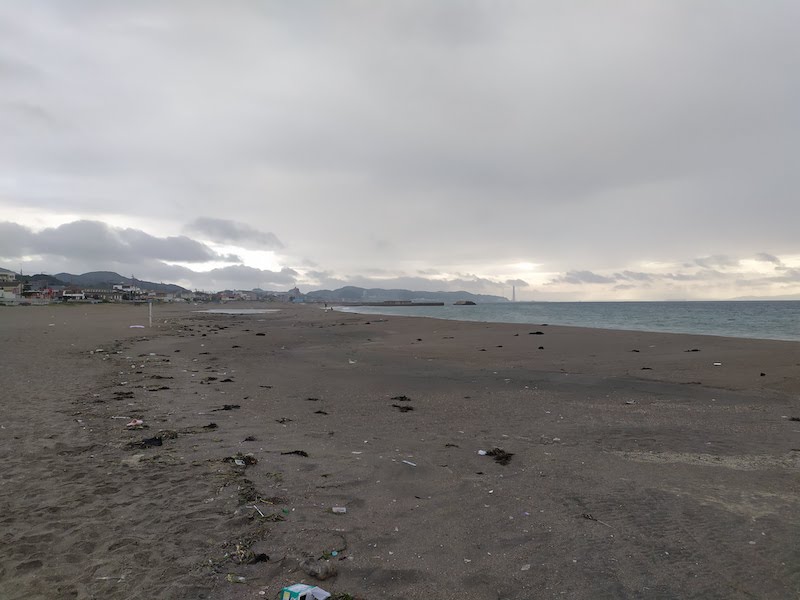 From Shinjuku Station take the Yamanote line southbound towards Shibuya and jump off at Shinagawa (19 mins, 200 JPY). From Shinagawa, you'll need to exit the JR station and access the Keikyu platforms.
Watch out on this one as for some reason they can just never make this easy at this station. You need to follow the signs, do your best, but you could end up having to argue with a staff member at some point about your Suica/Pasmo which will cause you problems in transit!
Anyway, from Keikyu Shinagawa, you're on the home straight. Get some snacks in the station if you like, and then enjoy the ride (around 62 mins / 870 JPY, and departs ~every 10 mins!) to Miurakaigan Station.
You're then looking at a mere 200 metre stroll to the beach, due east (you'll see it from the train anyway!)
Useful bits
So, this will be a decisive one, but we found the McDonald's on the south end of the beach a real godsend as somewhere to shelter and get breakfast after a night sleeping on the beach (open from 6am, serving 100 JPY coffee and more!) 
That's right: despite perhaps giving the impression of an urban jungle via your choice of mapping app, the place is pretty remote, and you can easily camp out under the stars, hassle free.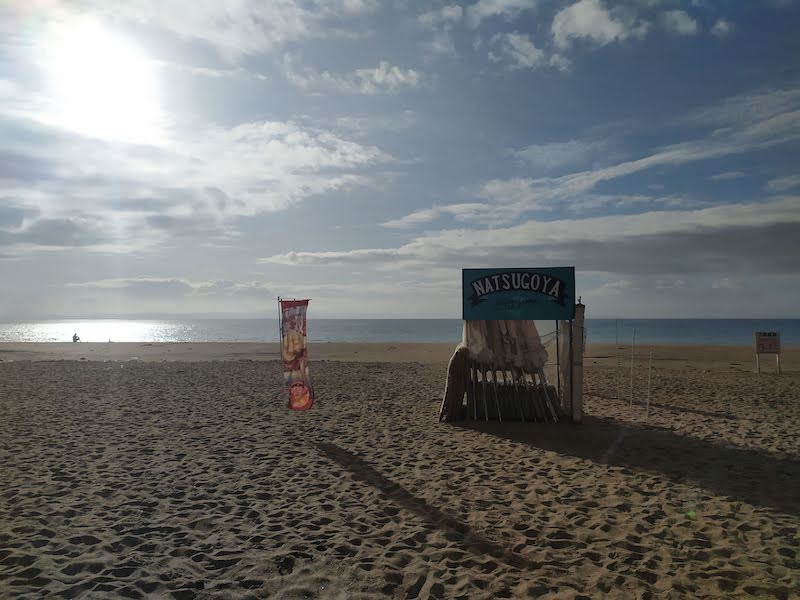 There are good combini/convenience stores at your disposal too (as of 2020 still 24h) with Family Mart and 7/11 making beachfront appearances, and Lawson a short walk up next to the station. 
Perhaps our biggest bit of advice relates to your next moves from Miura Kaigan.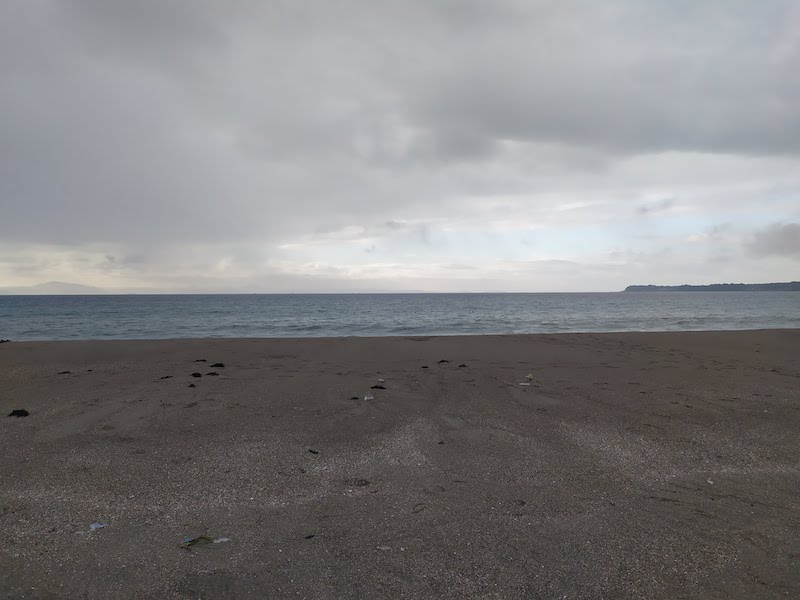 Just one stop further on the train takes you to Misakiguchi and a whole host of exciting coves, shorelines, cliffs, and the volcanic rock formations of Jogashima. We thoroughly recommend this part of the peninsula, which feels utterly remote in comparison to Miura Kaigan, giving you a real tropical island feel still in easy reach of the city. 
Another option is the short (9 min, (200 JPY) ride 4 stops north to Keikyu-Kurihama Station, from which you can access quick ferry rides across Tokyo Bay to Chiba. Then, my friends, the fun really begins!