Okayama Prefecture (岡山県) may not be Japan's most famous or popular stop off for tourists but there are many reasons why it deserves to be better known.

Its most famous domestic export are its juicy peaches, and aside from the abundant fruit trees Okayama is chock full of nature, with lush forests, mountains and a long, underdeveloped coastline which skirts the Seto Inland Sea (瀬戸内海).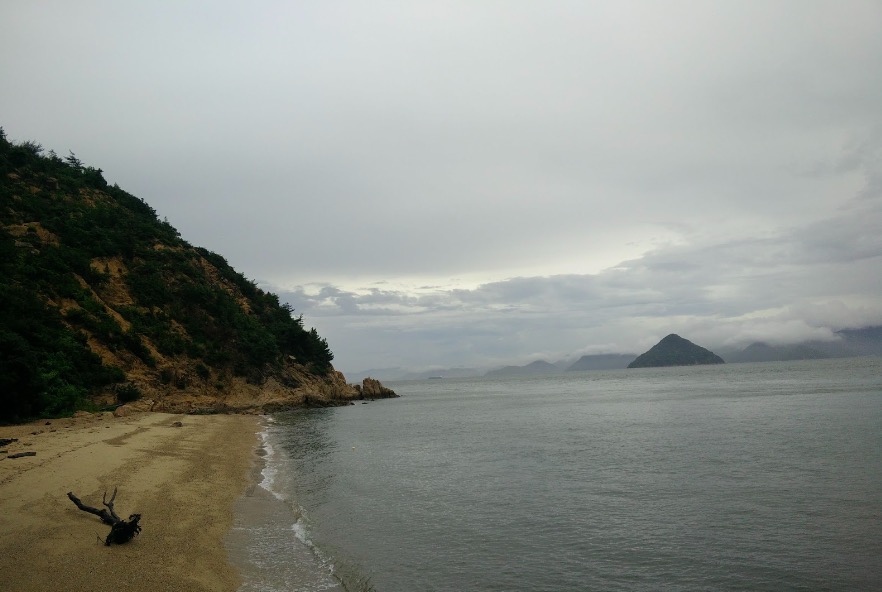 There are lots of swimming opportunities along that coastline for the intrepid explorer, and numerous little islands too if you have time to spare. There are only really a couple of developed beach resorts in the prefecture though, and Shibukawa Beach Resort (渋川海岸), a 1km long stretch of sand lined with pine trees is one of them.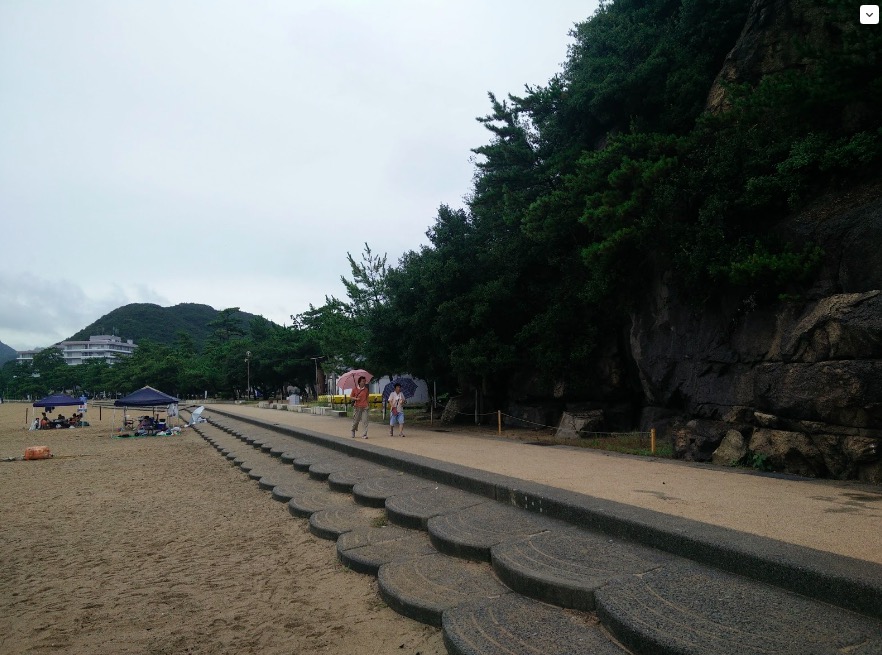 Considering the money-making opportunities that must surely exist with so few competitors, what's especially nice for us about this one is that even in the height of summer it just isn't nearly as built up and commercialized as we expected.
The beach is bare of bars, yakisoba stops and inflatable unicorn rubber ring rental (if you've seen one you know what we mean), but has loads of space.
You'll find everything you could need here as a swimmer, with nice, whitish-yellow sand and friendly, calm, pretty-clearish waters.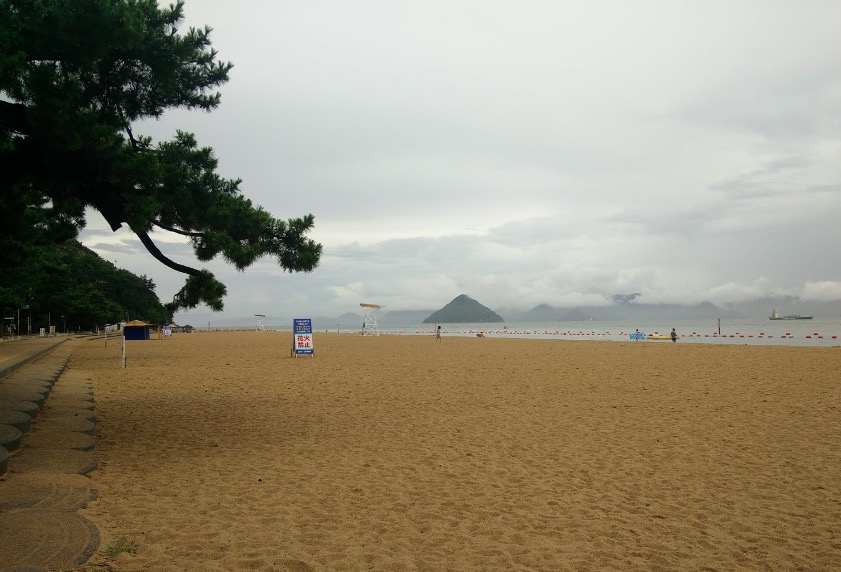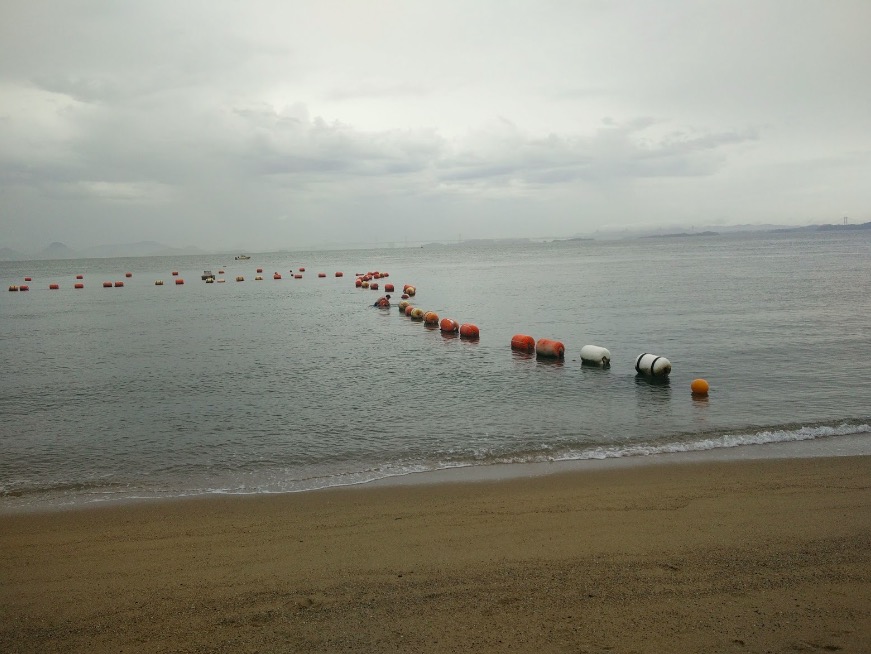 Summertime lifeguards, designated swim zones and jumping platforms await you too, and there are lovely views of the islands that dot the sea in between the Honshu and Shikoku islands. What's more, in spite of the lack of competition, it just isn't very crowded, and you'll have no problem finding room to enjoy your day.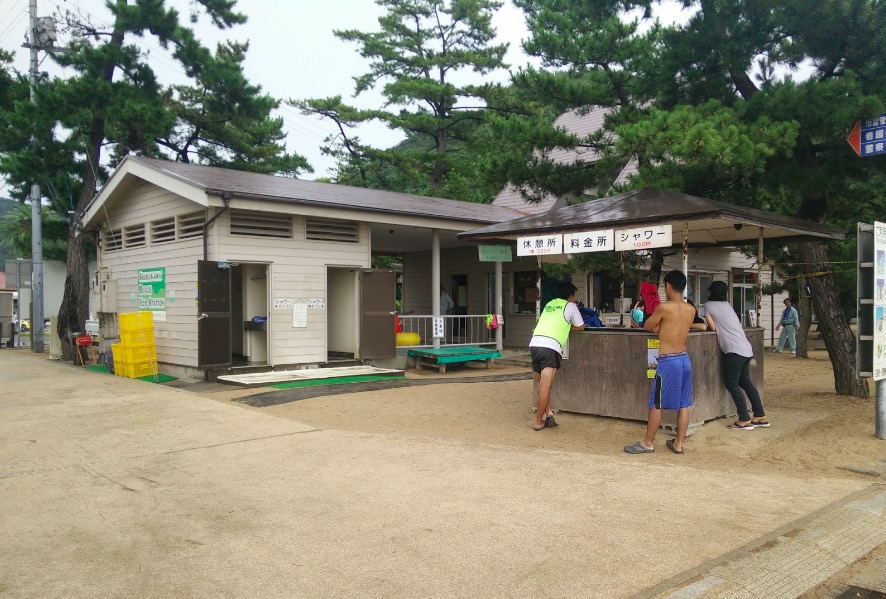 .