Taito Beach Resort (太東海水浴場) and Shidashita (志田下) are 2 closely connected beaches forming part of the much larger Kujukuri (九十九里) coastline. It's a straight, long, stretch of volcanic grey beach-sand which goes on for over 50 kilometres, and is extremely popular with surfers.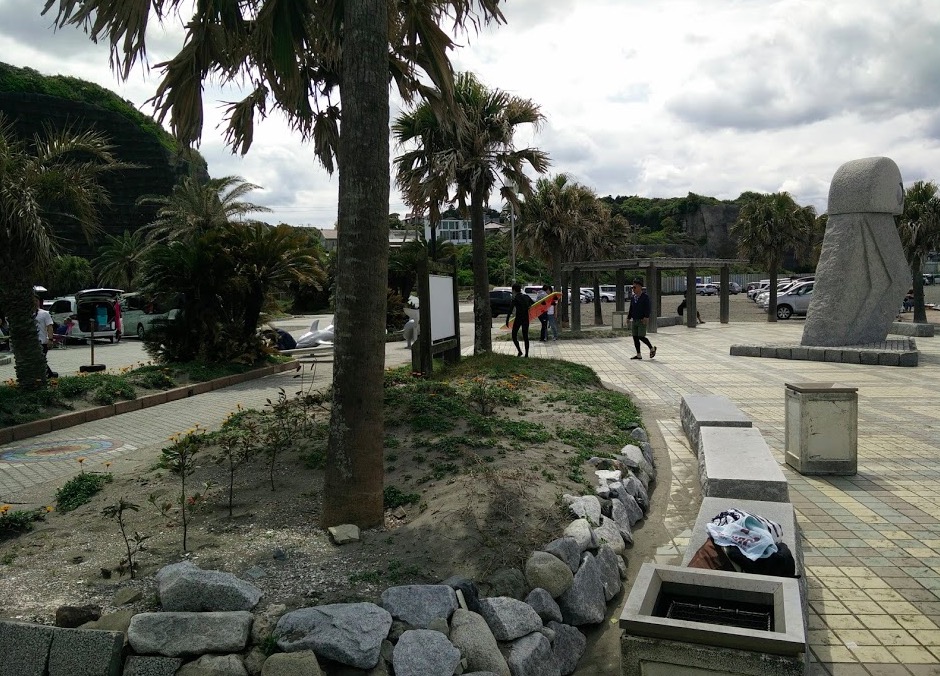 The Olympic Games in 2020 will hold their pioneering - it's the first time the sport has been featured - surf competition here, at Shidashita, and it's already clear to see the wave of construction and development leaving a mark on the otherwise little-developed shore.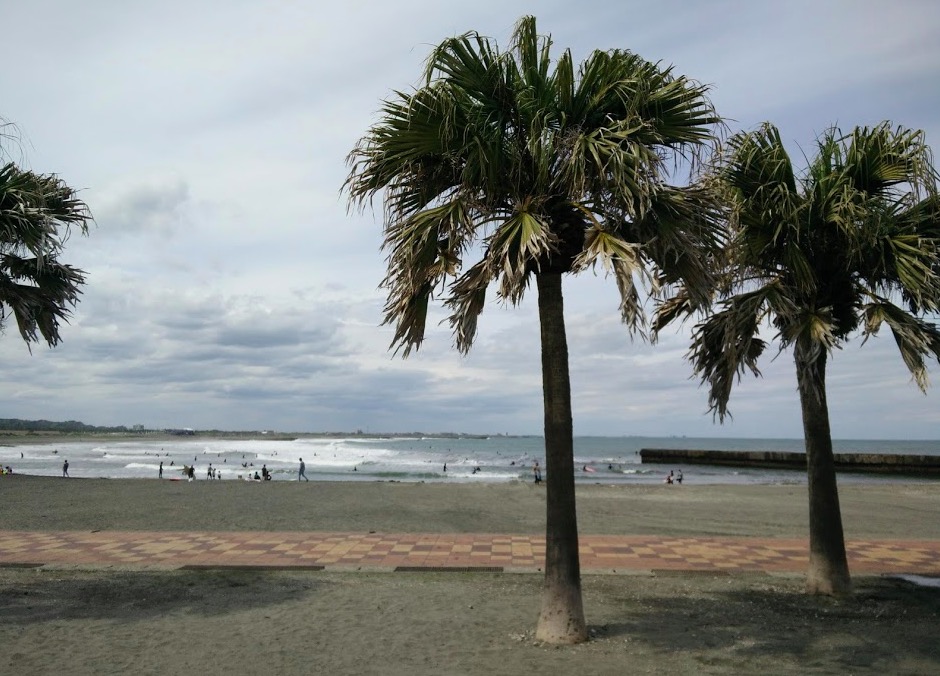 It's also quite clear to see the rationale in choosing this spot. The stark, straight line of the coast and its exposure to the Pacific Ocean's whims creates huge waves. At times these are terrifyingly huge - swim carefully.
Where is Taito Beach & Shidashita ?
Chiba prefecture is directly east of Tokyo, and indeed houses several destinations we class as belonging to Tokyo, too (Disneyland, Narita Airport, and, well … IKEA!) but it's a very large prefecture, and some bits of it are far.


The Kujukuri coastline, as with much of Chiba's best bits, takes a good wee while to get to, and can feel like a seperate Pacific island rather than a direct neighbour of Tokyo. From here, you're looking straight out into the blue … next stop, Honolulu!
How do I get to Olympic Surf sites ?
The Kanto region (around Tokyo and this part of Honshu island) of course has infinitely more convenient transport links than some more remote parts of the country, but nonetheless if super-affordable, regular, public transport with no changes is important to you then it's simply better to go somewhere easier (try Kamakura for example).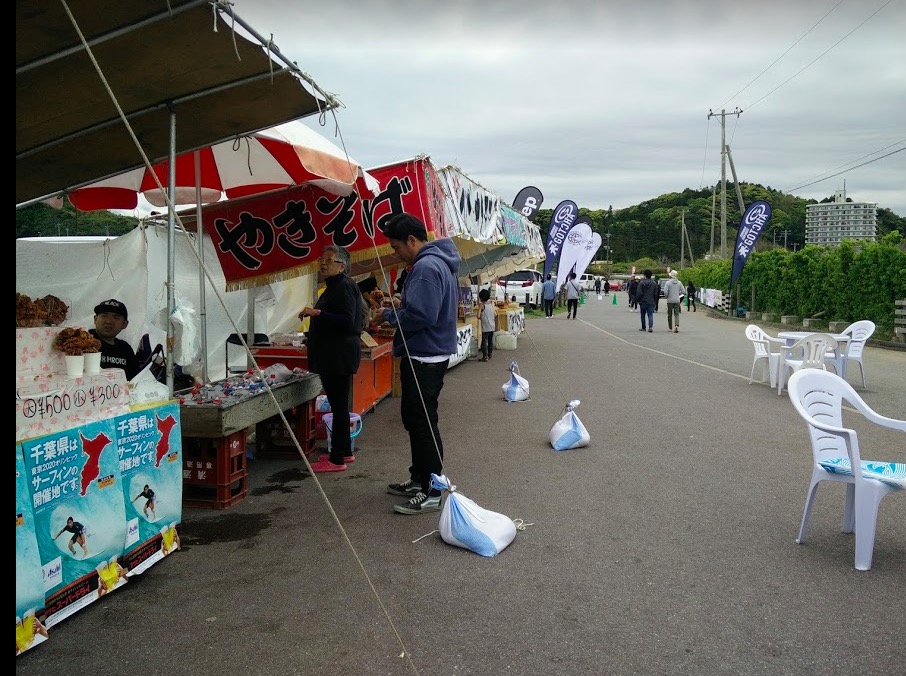 From Shinjuku Station, you want to aim for Taito Station (太東駅), it will involve a couple of changes and take around 2 ½ hours. Depending on how you time it you can do it for around 1600 JPY, though the most effiicient routes, which can reduce journey time to 1 ½ hours, involve more expensive express trains and a return trip of almost 6000 JPY.
A word of warning - there are several stations called Taito in the region so please be sure you are headed to the right one, there is even another one in Chiba, on the other side of the peninsula completely (though you can differentiate the spelling タイトーステーション アリオ蘇我店). Do NOT go to this one unless you want a day in a mall.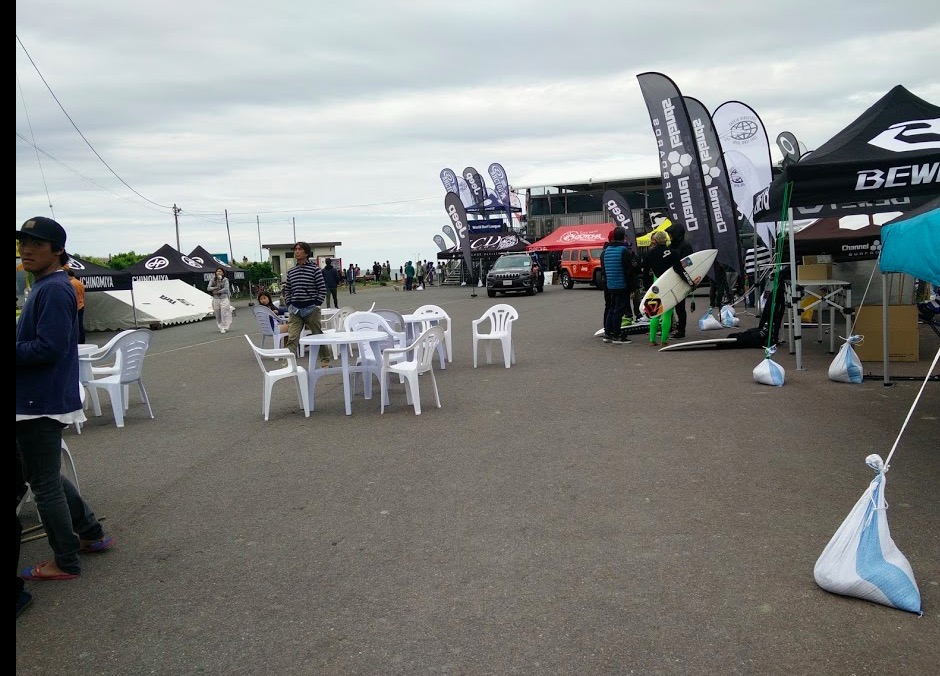 From station to beach, you need to trek about 1km, but it's not so bad. Do keep on eye on train timetables to avoid extra waiting time on your return journey as the best trains may not be the most frequent.
Driving is straightforward enough, and takes about 1 hour and 40 minutes. Going by your own transport allows you some more freedom to follow the coastline until you find a stretch that suits you - bear in mind those surfers might be out in their droves and this could be an issue. More on that below.
Useful bits
Seeing as the Kujukuri coast is such a surfing paradise, we swimmers do need to keep in mind that they can be quite territorial. Most are just pretty bemused to see us (outside of July and August when surfing is restricted you are almost certain to be the only swimmer) but some have been known to be a little … territorial when it comes to sharing the waves.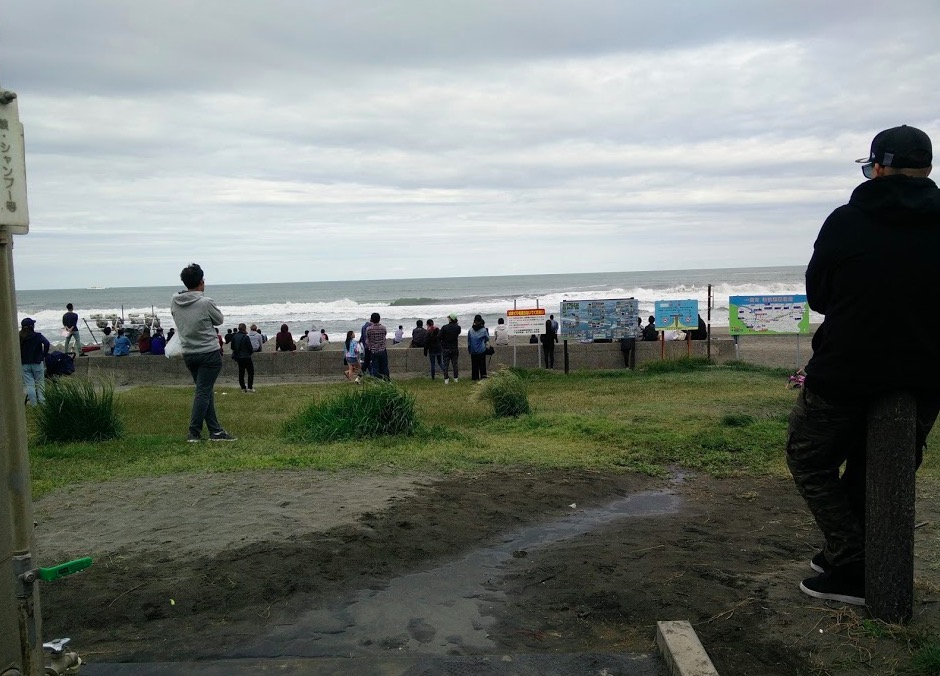 We've heard stories of surfer day-trippers being dragged out of the water and beaten up for stealing coveted spots! It's not right, but … keep your head down!
The darker, iron-rich sand on the coastline here gets very hot in summer, but due to the currents the (greenish-clear) water always remains a little colder than some other parts further south (which have whiter sand, too). By the way, Taito is better-known for longboarding, while Shidashita serves excellent shortboard waves, if you decide you want to join in.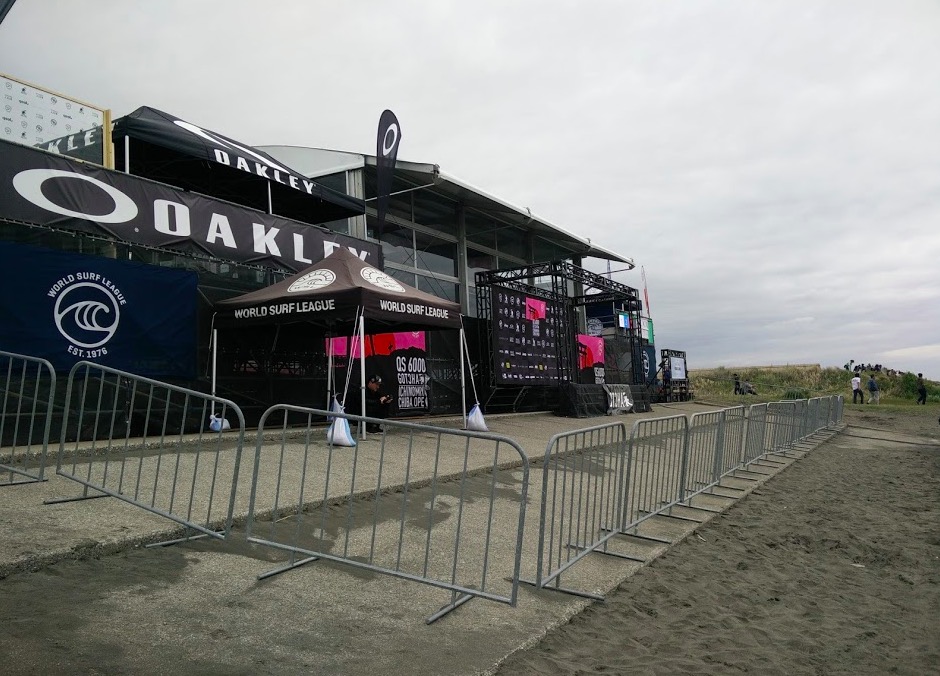 If you want to camp, then go for it. But sssh, be discreet and tidy up after yourselves! You'll find toilets at the Taito Beach Resort car park end of things.
Also nearby to the carpark there's a Gusto chain family restaurant with all manner of surprisingly serviceable microwaved dinners, and of course, a 7/11 convenience store, so you're only a 5 minute walk away from beer anytime if you choose to stay.