Tokyo has its origins in the old town of Edo. Conveniently seated in a natural bay fed by the estuaries of several rivers, it supported fertile grounds for farming, plentiful stocks from the sea and a safe seat from which the Tokugawa Shogunate could rule. The city grew and slowly changed over centuries to become the world's largest megapolis, with bullet trains, robot receptionists, and heated toilet seats. The rivers though, still remain.
Sumida River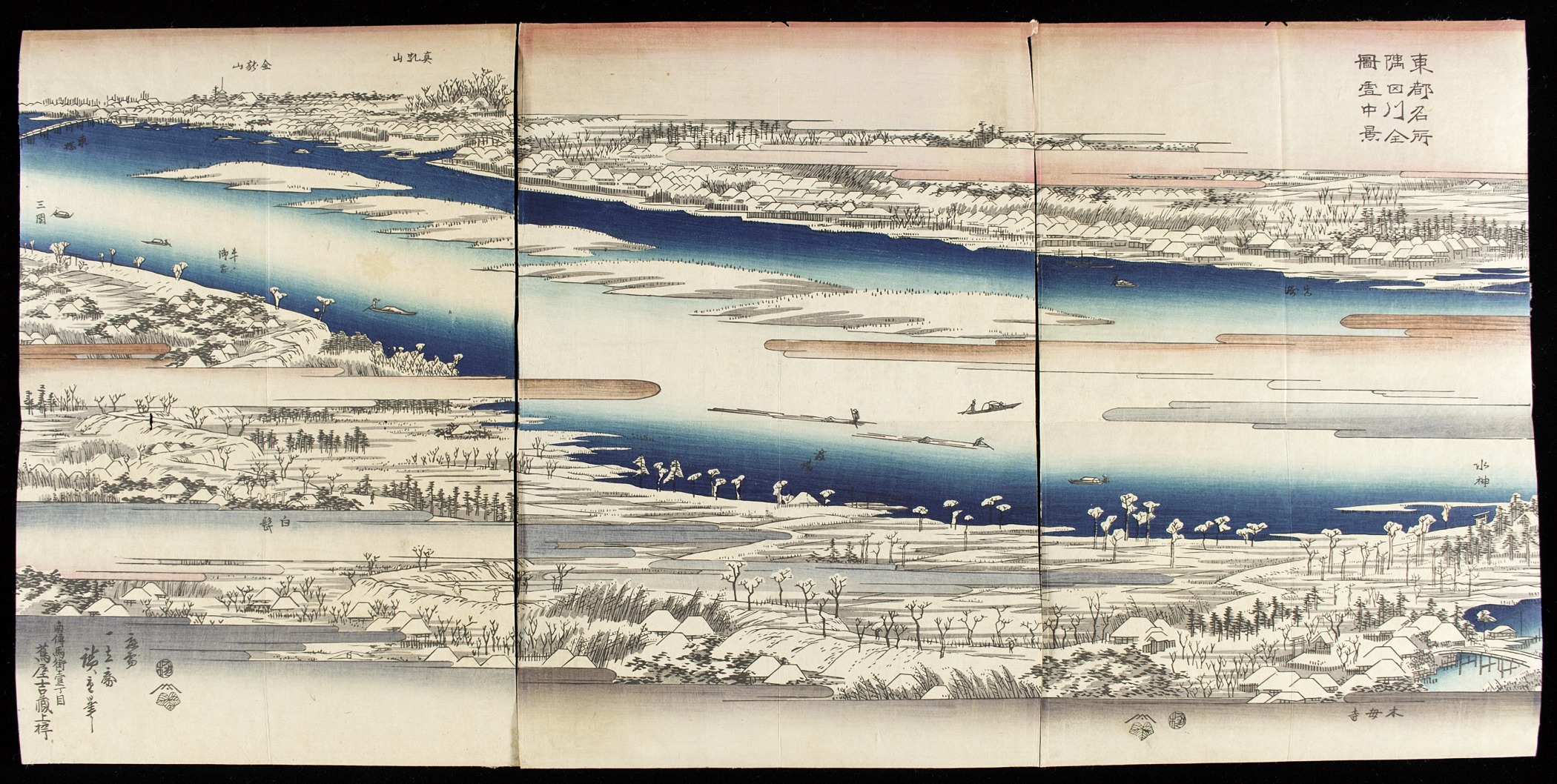 Of these rivers perhaps the Sumida (隅田川), lying to the east of the city, is the most famous. It's much-loved and has been featured on lots of Ukiyo-e prints, in poems, literature and more recently, in TV Edo dramas galore. The fact that it passes through the tourist hotspot of Asakusa means many, many people visit the Sumida riverside each year, especially in the summertime, when one of Japan's most famous and largest firework displays is held there. It's usually the last or second last Saturday in July, by the way. But Swimming in Japan Dot Com isn't about fireworks.
More importantly, can you swim in it?
Well, I'm sure you could, if you can dodge the pleasure cruises, but it's a bit filthy here. It also wouldn't be long before you no doubt got arrested. It's probably gonna be a little while before the Japanese security types get wind of the open water swimming craze.
How about Tokyo's other rivers, then?
Heading east of the Sumida from central Tokyo lies today's destination, the Arakawa River (荒川). This inner city, esturial section of the Arakawa is a much wider body of water than its neighbours, and it's much less of an internationally recognised tourist destination. Again, it's muddy, boaty, and no doubt illegal* to swim here.

* it most probably isn't actually illegal to swim in many of Japan's rivers and lakes but you will be told by very flustered people that it is when you do.

To get a nice swim in the Arakawa head upstream, to Saitama prefecture (埼玉県).

Not so well known outside Japan, Saitama - the prefecture to Tokyo's immediate north - is usually considered to be a sleeper state of out of town malls, family-friendly housing estates and busy commuter trains heading south. To many Tokyoites the place has an iffy reputation. Bland, landlocked, of no particular note, uncultured … . It's also the butt of jokes in the same way, say, poor old Essex is to Londoners. And also like Essex, this is definitely undeserved and most definitely horribly snobby.

Saitama has loads going for it, with vast countryside, mountains, beautiful rice paddies, historical towns (Kawagoe is way easier to get to than Kyoto and some might say, much less snooty), and some great river valleys.

A couple of nice Saitama river spots are at Nogami (野上) and Nagatoro (長瀞) stations, in the Nagatoro Machi (長瀞町) area of Chichibu (秩父市).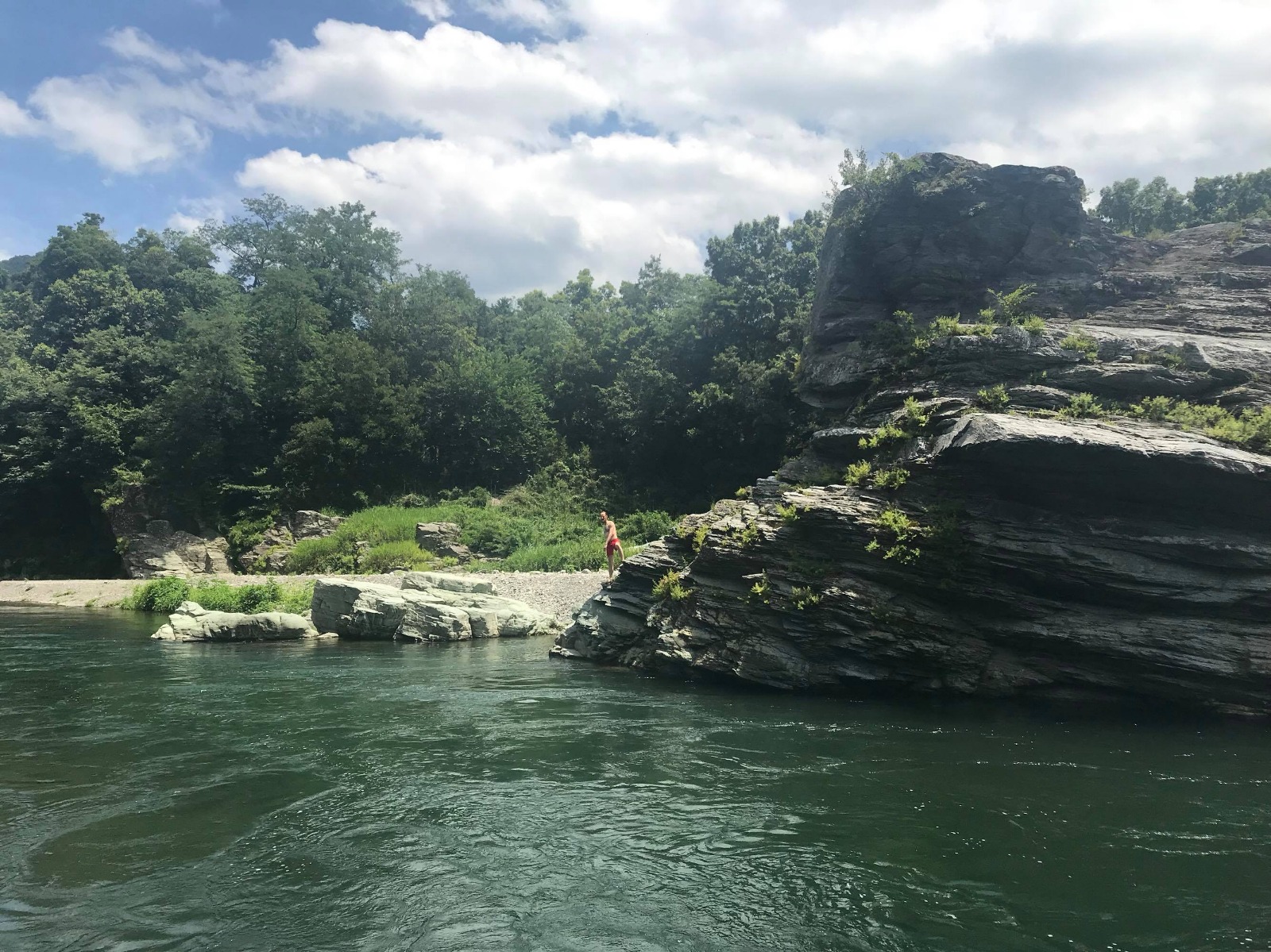 Nogami has the smaller swimming space, but it's right next to a big campsite, plus there are some barbeque and probable free camping opportunities close by. The currents are strong here, so watch out.

Read about Nogami River here

Nagatoro has calmer river, with a greater variety of swimming available, and a lot of amenities beyond.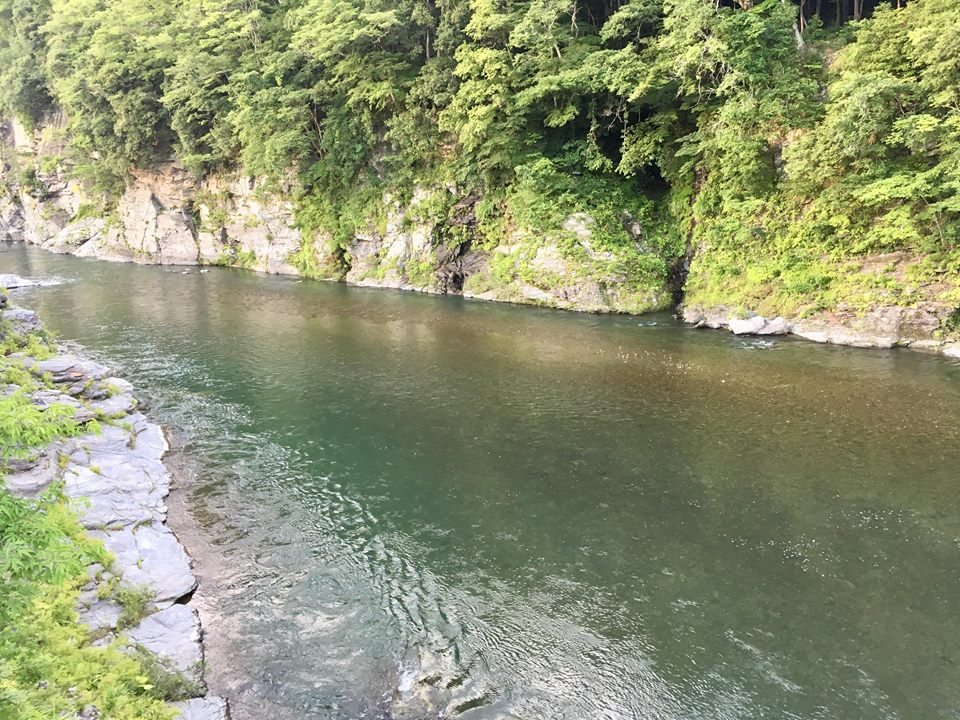 Read about Nagatoro River here

These are both great spots to visit for a day, a weekend or even longer, and only a couple of hours train ride away from Tokyo.

A word of warning though: this stretch of river is busy busy busy, not with swimmers but with a constant stream of day trippers on rafts and boats. You're still most definitely on the well-beaten track, and it's worth bearing in mind that at both of these locations, and indeed elsewhere in Japan, swimming in rivers is not always commonplace. You might get shouted at. Please be polite if you do, and stay humble. A little courtesy goes a long way and you are at that moment a representative for all river swimmers. Maybe if we cultivate a good impression they'll leave us be, in time.

Saitama has loads more to offer, so stay tuned as we investigate this beautiful, unsung prefecture further in the coming months.

Happy Swimming!